Our residence hall communities provide a welcoming home where scholars create memories, share ideas, and grow alongside friends. With housing options for every need, there are many reasons why living in the residence halls is the most popular housing choice for newly-admitted students.
Although each location is unique, all Berkeley residence halls include live-in staff (providing both social and academic support), utilities and wi-fi, community centers, on-site laundry, easy access to transportation, and much more. Residence halls frame the boundary of campus on the north, east, and south sides. Residence hall contracts include a standard Blue meal plan which can also be upgraded to another plan.
You also have an opportunity to choose one of our optional Theme Programs and be a big part of a small community within your Residence Hall. Eight Theme Programs bring together students with a shared identity, interest, or academic area into unique living and learning environments with all the benefits of a small, close-knit community. Activities center around the thematic connection and may include off-campus excursions, workshops, faculty dinners, study groups, social events, and other opportunities. You can indicate which of these Theme Programs you are interested in when you submit your housing application: African American (AATP), Bloom Asian American, Casa Magdalena Mora (Casa), Global Environment Theme House (GETH), Native American (NATP), South Asian, Southwest Asian, and North African Living Community Pilot Program, UNITY Theme Program (UNITY), Empowering Womxn in STEAM (WISE).
South Campus Residence Halls
Conveniently located one or two blocks from the south side of campus, these options provide a traditional residential hall experience in the urban heart of Berkeley. All-gender and single-gender floors are available.
*Location is an affiliated property assigned by the university. On-site management is overseen by public-private partners.
Northeast Campus Residence Halls
These residence halls are located on the quieter, northeastern side of campus, nestled near the Berkeley Hills with ample access to green space.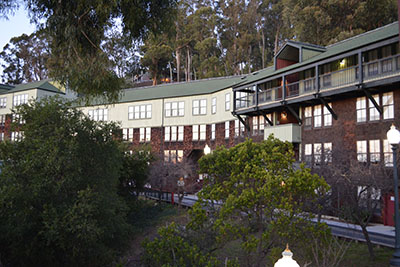 Complexes conveniently close to STEM classrooms. Bedrooms arranged in all- and single-gender suites.
Southeast Campus Residence Halls
A mini-neighborhood in a residential area located approximately six blocks southeast of the main campus.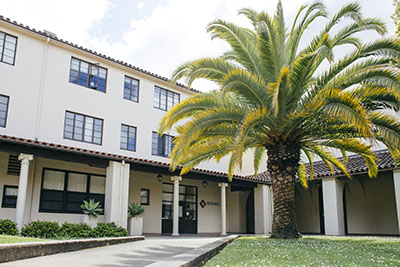 A Spanish mission-style complex with amazing courtyards and green spaces. Traditional rooms on all-gender floors and single-gender suites.